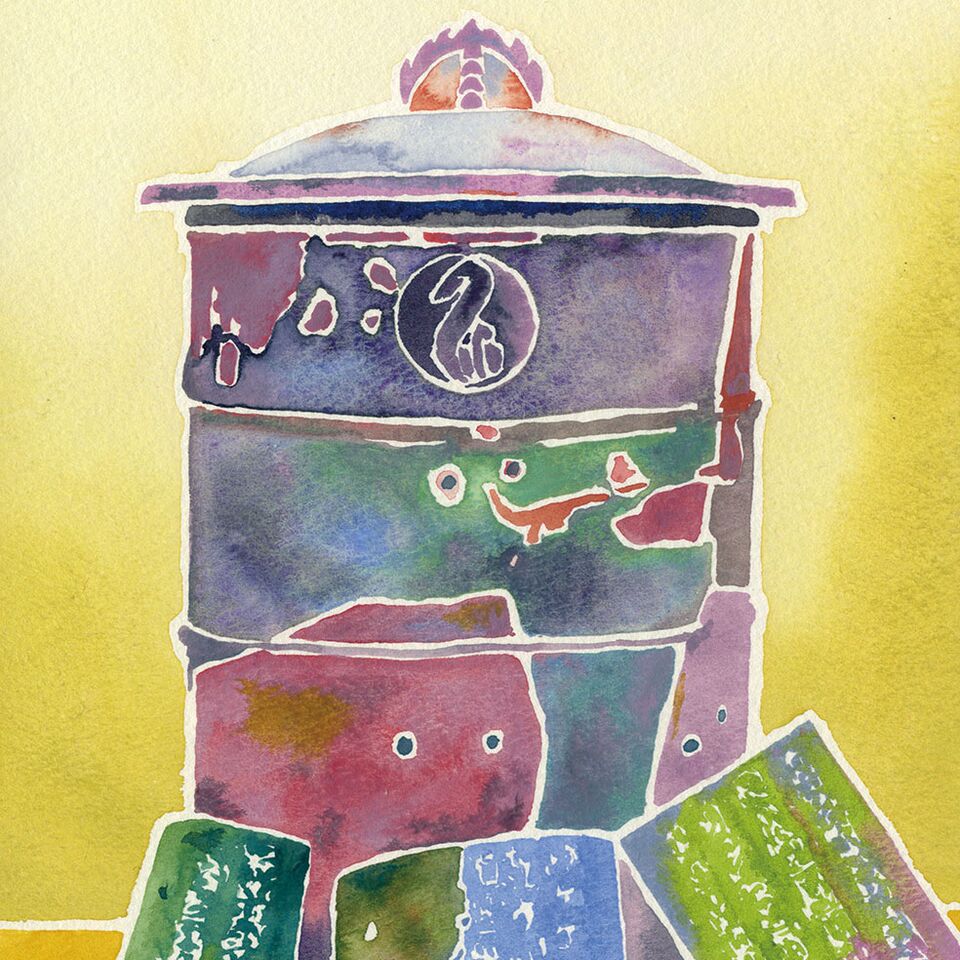 Daisen-ji Temple lost its treasure houses and Misho-tai (an object of worship) in a fire disaster in July, 1171. The following year, a busho (Japanese military commander), Kino Narimori, who was very religious and had a great deal of influence over the Nishi-hoki area, including Mt. Daisen, restored Daisen-ji Temple by his own efforts.
Not only did he rebuild one of the treasure houses, but Kino Narimori also offered a gilt bronze statue of Jizoson (a guardian deity of children) enshrined in a miniature iron shrine. This miniature shrine did not have doors unlike others. Instead, it had an umbrella-shaped lid with an orb. The orb had three prominent lines with Sanskrit characters cast on the copper with flame-shaped decorations attached. A prayer was inscribed into a plaque inlaid in the shrine and sealed with a copper sheet. The inscription reveals that monks of Enryaku-ji Temple had cast this miniature iron shrine. This indicates the full use of metal work at the time.
Unfortunately, one of the inscription plaques was destroyed in a fire twice in 1554 and 1796. The gilt bronze statue of Jizoson was also damaged and lost its head although it was meant to be protected from disasters by the miniature shrine.